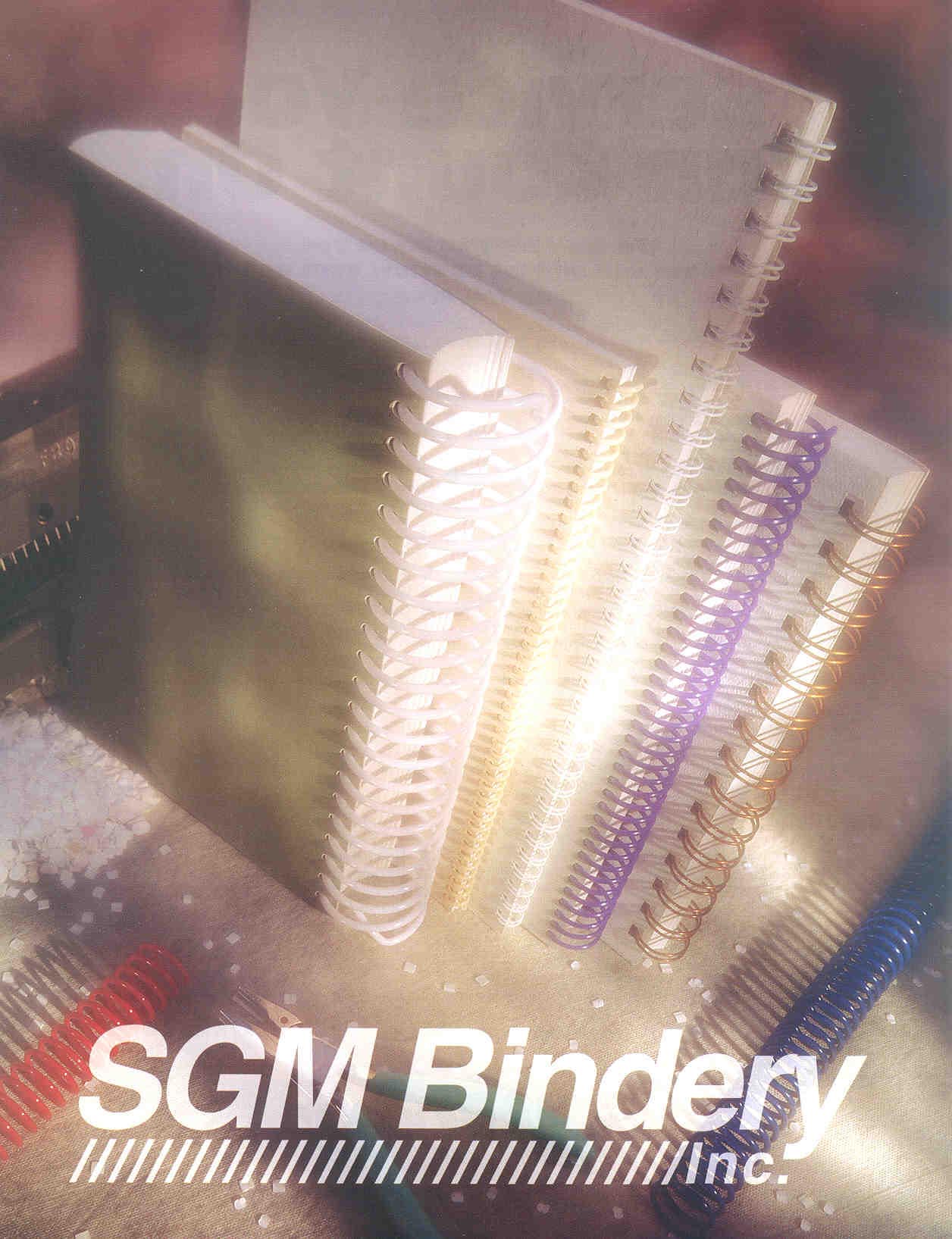 SGM Bindery, Inc. is a full-service provider of bindery and finishing services.

Today's "On Demand" book printing/copying turn-around times are tighter...and runs are shorter. More than ever, RELIABLE suppliers are important to your bottom line.
You should expect top quality work, on time and at prices that make sense. At SGM we take pride in your satisfaction.
Give us a call and see how we can help.